There's a new movement in the U.S. designed to bring parents, educators and child care providers together with the shared goal of ensuring healthier foods are available for children at every meal and regardless of where the meal is served.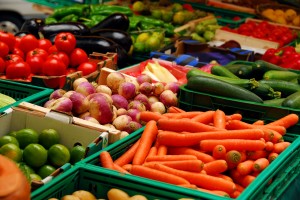 What makes this federal effort different from others is the all-inclusive nature of it. It provides definitive solutions for the adults responsible for nutrition in a child's life. In many ways, it's inviting parents, child care providers and other educators to come together with a shared goal of instilling better food habits. It's also kid friendly with rhyming or "sing song" jingles that kids love to memorize: "Go lean with protein" and "Vary your Veggies".
Child care providers are discovering "activity parties". These parties serve a host of purposes. From burning off that restless energy kids are known for to encouraging sportsmanship, it allows little ones to burn off some of that restless energy while also encouraging sportsmanship. Some child care providers have even introduced relay races or other age-appropriate competitions, complete with a prize, in order to further their efforts.
Child care providers have always encouraged parents to send healthier snack choices. The worst thing a child care provider wants to deal with is a group of four year olds who have just consumed an overload of sugar. Now, these same providers can take a pro-active approach when looking for cooperation from parents. There's even a colorful flyer available for download on the government site nutrition.gov. Approaching parents can sometimes be a challenge, and certainly when broaching certain topics. These flyers eliminate much of that discomfort.
From the parent's perspective, there are specific tips and recommendations for raising healthier children. New guidelines also encourage frozen, canned and dried fruits when fresh choices aren't available. There was a time when many in the medical community thought canned fruits offered no nutritional benefit. Now, though, nutritionists say canned is fine when fresh fruit isn't available. For parents, there's a fantastic source of information on the site, Especially for Moms. It's informative, current and can be a powerful tool for moms and dads looking to ensure life long healthy eating habits.
The bottom line is we have one shot at raising healthy kids who, in turn, raise their own healthy kids. The decisions parents and child care providers make today will have life-long effects.