We all know how marketing efforts can easily eat up a small business's small budget.  In fact, it's not uncommon for many who are considering going into the child care business to think twice once they realize the importance – and costs – associated with getting the word out.  It doesn't have to be that way, though.  In fact, many small businesses have successfully marketed their companies with little cost.  Here are a few ideas that you might not have considered, but that will get you and your efforts noticed.
The first, and most important, marketing tool you should employ is yourself.  You are the "face" of your business and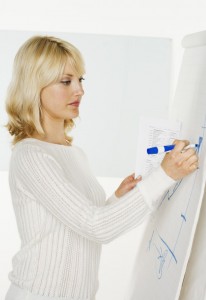 as such, you need ensure that face gets your message across.  Be ready to answer the necessary questions.  You'll discover at some point, whether it's a Wednesday afternoon at the supermarket or a Friday night cocktail party, you're going to be asked specific questions about your daycare business.  Be ready to provide those answers minus any hesitation.  "Yes, I am a business owner.  I have a daycare center in the historic district and right now, we have close to twenty children enrolled".    It's going to sound far more confident than someone having to ask you a series of questions and then wait uncomfortably as you stumble for the right answers:
Interested party: "So I hear you own your own business?"
You: "Yeah, I do."
Interested party:  "What do you do?"
You:  "I have a daycare"
Interested party: "Oh.  OK.  Well…uhm…yeah…I hear you have to really appreciate kids in order to care for them every day."
If you're generally reserved in social settings such as cocktail parties, there's no reason why you can't polish your conversational skills.  A confident business owner is a successful business owner.
Another important tip involves all things related to marketing  is design and computer savvy.  If you can't design an impressive logo – consider hiring a free-lance designer. Then think ahead – for your letterhead, consider asking the neighborhood kid who's a whiz on a computer to tackle the project.  You want an identifiable letterhead that seamlessly transitions to your business cards, your signs and even your fax cover sheets. These  marketing assets (in digital format) are to be used for both your print and online materials.
Getting involved in the community is another important tip.  Join the Chamber, attend meetings that involve children in the community, such as town hall meetings where new playground equipment is being considered for the neighborhood park.  This is where you'll meet parents.
Offer to host the neighborhood Girl Scouts or Boy Scouts for a few of their meetings.  You can easily open up your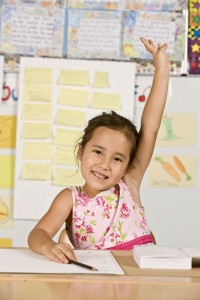 daycare center one or two evenings a month so that they can have their meetings.  If possible, set up a table with punch or juice and perhaps pretzels and/or fresh fruit.
These are just a few of the many ways you can affordably market your child care facility.  In such an important sector, it's crucial your community knows who you are if you expect them to trust you with their children.  These tips will ensure you meet that goal.